<< BACK - What is AFWERX Challenge?

Our objectives are to help you engage with our Challenge Sponsors within the Department of the Air Force in order to uncover problems worth solving and foster meaningful connections and collaboration between the public and private sectors.
Through workshops, crowdsourced campaigns, and live events, AFWERX rapidly connects Air Force problems with solution providers in companies of all sizes in the private sector, whether you have previously worked with the government or not.

The U.S. Air Force identifies topic areas and capability gaps that they believe the industry can support and partners with AFWERX, the Air Force's premier innovation program.
What happens during: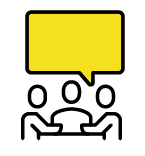 1. Challenge Definition Workshop
An advanced facilitation workshop is hosted by us where Air Force experts, industry, and academia collaborate over several days to define the problem. The result of the workshop is a Challenge Statement that rapidly translates Air Force needs into high-quality industry requirements. In other words, we help the Air Force define the problem, desired outcome, and how to bridge the gap in a Challenge Statement.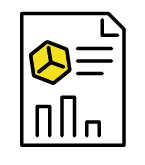 2. Crowdsourcing Campaign
Open to all and anyone, it runs for 6 weeks to gather a roster of products and solutions on the market today from proven concepts all the way to moon-shot ideas. All of these ideas are visible to Airmen, Investors, and the other businesses interested in the Challenge.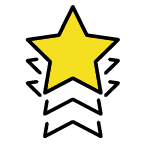 3. Evaluation
Once Innovations are submitted, and a panel of subject matter experts, including Air Force decision-makers, selects the entries that will be invited to the Challenge Showcase. A team of subject matter experts evaluates the submissions at the conclusion of the campaign to determine which companies will be invited to move on to the next phase, a Showcase Event.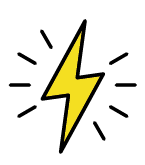 4. Showcase
At the Showcase Event, industry teams present their solutions to Airmen and subject matter experts at a tradeshow-type event. Air Force and contracting officers attend with the goal of choosing the solutions that are right for them. Business owners can, and often do, meet and collaborate at the showcase to obtain a contract with the Air Force, as well as meet with other potential customers.



5. Prototyping
Selected teams move to the Prototyping phase, typically 2 to 8 weeks after the showcase, where they receive funding to test their solutions and/or contract with the Air Force.
The phases of the AFWERX Challenge span a fast-paced 20-26 weeks designed to rapidly source the best industry solutions for an Air Force customer.